Eric Jean Baptiste, former presidential candidate and leader of the RDNP party, was fatally injured by gangs in Laboule 12
Eric Jean Baptiste, Secretary General of the Rally of Progressive National Democrats (RDNP) and former presidential candidate of Haiti, was shot and killed on Friday evening, October 28, 2022, on the road leading to his home in Laboule 12.
The party spokesman, Ricardo Nordin, and another source close to the victim confirmed the news. The attack occurred a few meters from the building Jane Barbancourt now Chateau Ternier.
"Heavily armed men riddled with bullets the vehicle in which he was at Laboule. His security guard died on the spot. Eric Jean Baptiste was taken to the hospital. But he did not survive," said the spokesman in tears.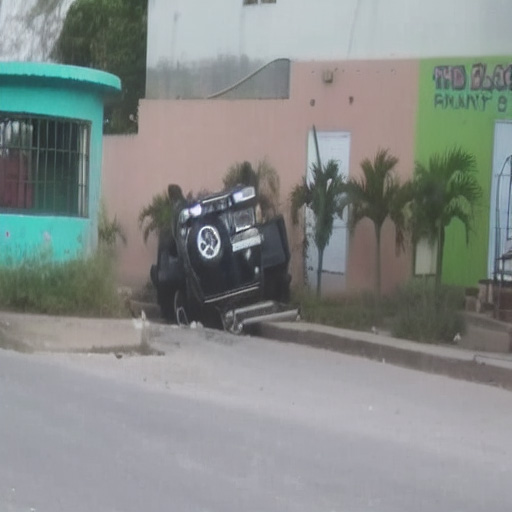 Laboule 12, an affluent neighborhood in Pétion-Ville, has been the scene of violent crimes, killings, and kidnappings for several months. This area is controlled by the gang led by Carlo Petit-Homme, alias Ti Makak.
This armed group was linked to the assassination of the director general of the state agency Enterprise Publique de promotion de logements sociaux (EPPLS) Yvon. Yvon Buissereth was killed and burned in his vehicle last August with his driver. Several police officers were killed in the same area after clashes with gang members.
Two groups are fighting in the area against the backdrop of a land dispute. One is linked to a businessman and large landowner, Monsanto Petit, known as Toto. The other is led by Ti Makak, a young man born in the Laboule 12 neighborhood, a huge territory that connects Port-au-Prince, Carrefour, and the heights of Pétion-Ville.
Eric Jean Baptiste Helped
Eric Jean Baptiste escaped an assassination attempt on October 1, 2018. He was taking his three children to school when his car was the target of several projectiles of unknown origin at Carrefour Feuilles.
Also, a businessman, Eric Jean Baptiste, has distinguished himself as a patron of the arts through the Foundation that bears his name. He helped schools, universities, and small people.
A critic of the UN peacekeepers after the introduction of cholera in Haiti by Nepalese soldiers announced that the Eric Jean Baptiste Foundation would allocate 57 million gourdes to combat COVID-19 in Haiti.
For years, the businessman, who ran a chain of lottery shops (borlette), traveled the country distributing masks, promoting handwashing, and helping victims of natural disasters that struck the country.