It's difficult to find someone who can resist the urge to play Bolet Haiti at some point in their lives because the high stakes equate to interesting values. Because the number and value are increasing daily, so is the temptation to play.
Thousands of people play it daily, making the games more popular worldwide. Numerous lottery games appeal to people of various nationalities. Haitians enjoy playing the lottery and spend a lot of money on tickets.
Bolet Haiti is a daily occurrence, with most players being poor people hoping to make a living. The biggest dream of a Haitian player is to play until he wins the jackpot one day so he can become rich. This makes this activity more important in the country and attracts more attention.
Haitian bolet
Despite the heated debate over who should collect taxes for the operation of ballot banks, both entities acknowledge that this sector remains unregulated. For example, children under 18 should not play, yet every day, they will show up at the bank to buy for someone who sent them or themselves. However, as mandated by the law on minor protection, age verification should be a key component of regulators to ensure better player protection.
Why do Haitians gamble so much?
We are all aware that Haiti is an impoverished country where more than half of the population lives in poverty. The earthquake that struck Port-au-Prince and adjacent areas in January 2010 heightened the population's susceptibility. The people seek comfort in various informal economic activities such as gambling, particularly the lottery, which they regard as means out of their sad circumstances, an alternative that allows them to respond to their demands.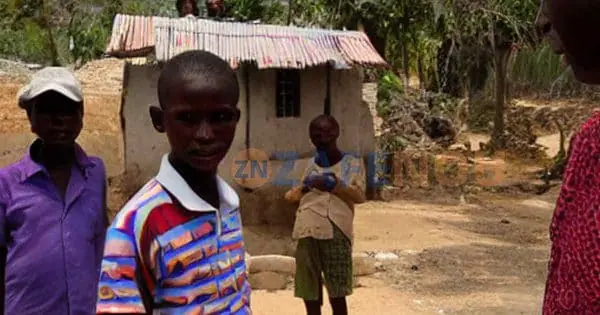 This issue is prevalent throughout the country, and it isn't easy to find anyone who does not enjoy football. They play in the hope that one day they may win the huge jackpot and escape their wretched position. In Haiti, a family's day frequently depends on a ticket they keep in their pocket. Many people play for a living, while others play for leisure. As we can see, it significantly impacts the Haitian economy.
Haiti's most popular game
Gambling is prevalent in Haiti. However, bolét is the most popular form. Even if he has never played it, no Haitian is unfamiliar with the game of bolét. Lottery games have expanded throughout the country.
In Haiti, there appear to be more bolét banks than banking institutions. Lesly Center, Père Éternel, Toto Borlette, La Confiance, and Rapidite are the major enterprises in the country; in rural regions, this function is performed by a network of local operators. You earn a certain amount on each boul based on its position.
Some games, such as bolét, marriage, three-digit lotto, four-digit lotto, digit lotto, pikliz, and scraps, offer different payouts depending on the bank. For example, some banks may pay out up to 60 times the bet, 20 times the bet, and 10 times the bet, while others only offer 50 times the bet. Playing these games requires specialized knowledge.
Bolet Haiti, How do I play?
Shops and agents selling tickets are crowded in Haiti. You won't find a 20-house cluster without a store or a retailer selling tickets. Some peddlers sell tickets for prizes such as radios or money. To play in Haiti, however, most people visit an office or a retailer's agent. However, numerous changes are beginning in the industry today.
For example, there are many websites where you may quickly play online, such as Tiraj Rapid, a powerful statistical system for players, and secure messengers that buy bolet in Haiti for Haitian consumers in 35 countries.
The telephone providers provide other services, such as Lisa and Blèt Pi PRE (Digicel and Natcom). To play, choose a number and the amount you wish to wager. You are allowed to play as many boul as you wish. You can play marriage, three-digit, four-digit lotto, five-digit lotto, and many more games.
How do you know if you win?
Rezilta tiraj or Bolet information in Haiti based on where and how you play. All official results are broadcast on television and radio and are available at all service centers around the country. You can also check them online at any firm's site.
However, shops in remote areas that do their draws do not broadcast on TV or radio. You must go to the retailer's location to obtain the winning numbers. You win if at least one of the numbers you played is displayed. You will receive a message verifying your win if you play by phone.
Tchala is a book of dreams.
Gambling has become the only option for individuals hoping to invest. But, according to Haitians, it is more than just a game of chance; you need to know how to interpret your dreams. The things you see in your dreams and the messages you receive from spirits have numerical values. You merely need to reference a dream dictionary called Tchala, the genuine bible of players, to find these numbers.
Tchala is a dictionary that allows players to translate their dreams into numbers and play. Tchala has a long history in the history of the Haitian gambling network. the gambling enterprises created this dictionary to help hobbyists find numbers to play. Because Haitians are spiritual people, they believe in tchala. They use their dreams for a variety of purposes in life. As a result, the tchala is frequently utilized to guess numbers.
The question evolves to where you can find a series of platforms/applications that allow you to marry your dreams with a number to play, like TCHALAM. TCHALA is a tool used in Haiti to help amateur boule players. When playing, this increases the odds in the person's favor. The numbers in TCHALA are linked to a series of natural elements. The tchala makes this gambling game simpler for players; they will have to play in the function of two elements seen in a dream or according to the mathematical results obtained with the last lot that came out at noon or in the evening.