Haiti has one of the most interesting and lively cultures in the Caribbean, and its history is full of things to learn about. 
From impressive landmarks such as the Citadelle Laferrire and Sans Souci Palace—both embodying liberty-recalling national symbols—to more trivial cultural artifacts such as cookbooks or souvenir shops, there is no end to what can be discovered about Haiti Historical Sites.
Citadelle Laferrière
The impressive Citadelle Laferriere, also called the Citadelle Henri Christophe or just "La Citadelle," dates back to the early 1800s.
Rising majestically on a high mountain peak in Nord, Haiti – approximately 27 kilometers (17 miles) south of Cap-Hatien – it is situated just 15 kilometers (9.3 miles) southwest of Three Bays Protected Area and 8 kilometers up a steep incline from Milot Town.
Built by scores of formerly enslaved people, the Citadelle is a testament to their contribution and skill. It stands as an inspiration for Haitians and holds immense pride among them. 
Indeed, this citadel played a pivotal role in the country's defensive strategy when it gained independence from France: serving as an impregnable linchpin against potential incursion from foreign powers.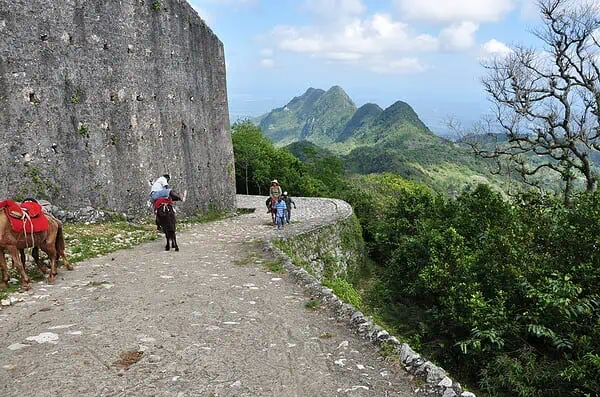 Today, the Citadelle Laferrire is a UNESCO World Heritage site and an immensely popular tourist destination in Haiti. Visitors enjoy exploring this fortress-like edifice whose towering walls eclipse 40 feet at some points! 
Accumulating its distinct architecture from European and African influences – it is indeed a fine example of Haitian military design which merges these elements into one harmonious whole.
Moreover, the Citadelle Laferrire is an iconic site of national pride in Haiti. It reflects on the hard-won independence and affirms the triumph of our people over colonialism and slavery. 
This monument is a testimonial to their resiliency and determination and a potent symbol representing past and present national pride.
Sans-Souci Palace
The Sans Souci Palace is a magnificent structure that accentuates the illustrious past of Haiti and rich cultural heritage. Its construction occurred in the early 19th century when it was utilized as the residence of monarchs – marking an important chapter in its history. 
Situated within Milot, or northern Cap-Haitien – this magnificent edifice stands stoically amidst one of the most renowned locales of the country.
Architect Henri Louis crafted the Palace, an impressive architectural feat that exudes Haitian strength and resilience.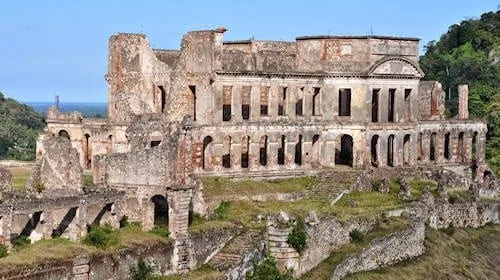 The stately edifice was constructed from limestone blocks quarried from nearby mountains; its forbidding white exterior symbolizes the indomitable character. The construction of the Sans-Souci was an extraordinary achievement for the people. 
In addition to providing safety from external threats, it marked a decisive win for the once-oppressed.
A structure built by these laborers demonstrated their unwavering determination to safeguard their nation from attack!
At the peak of its glory, the Palace embodied magnificence and majesty, boasting spacious chambers adorned with elaborate decorations; exquisite gardens ideally harmonious with their surrounding tropical surroundings. 
It was a symbol of sovereignty that illustrated the country's quest for independence and ensured the preservation of its profound cultural heritage for future generations.
The majestic Sans-Souci Palace once served as the royal residence of King Henri Christophe, who proclaimed himself King in 1811.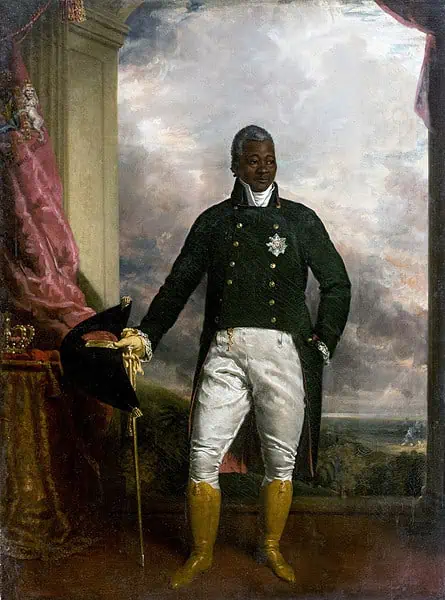 Over the subsequent decades, this regal edifice witnessed prosperity during his reign and endured formidable tremors in 1842 before ultimately succumbing to neglect over time.
Despite its dilapidated condition, the Sans-Souci Palace symbolizes Haitian pride and tenacity. Efforts have been made to preserve and restore this iconic landmark.
It was designated a UNESCO World Heritage Site in 1982, facilitating preservation efforts and offering economic benefits through tourism activity.
The Sans-Souci Palace embodies an important chapter in the historical narrative and cultural inheritance. It recounts a saga of courage, resilience, and self-pride, reflecting the strenuous efforts made by its inhabitants for emancipation from colonial rule and nationhood. 
This tower serves as a poignant reminder of the vitality of safeguarding national monuments to instill pride in one's country; without this sense of national identity, ties would falter.
Haiti Palais National
The Haiti Palais National, also known as the National Palace, stands tall in Port-au-Prince, the capital city of Haiti. Its storied history is intricately entwined with a nation's tumultuous past.
From its struggle for independence to successive rulers' rise and fall, along with multiple natural disasters in this small island paradise.
The Palace has undergone several alterations and expansions throughout its history. 
This was accomplished by Georges Baussan, an architect who obtained his degree at the Ecole d'Architecture in Paris. 
Notably, this last phase occurred during the United States' occupation of Haiti from 1915 to 1934 and witnessed construction being carried out by the Army Corps of Engineers.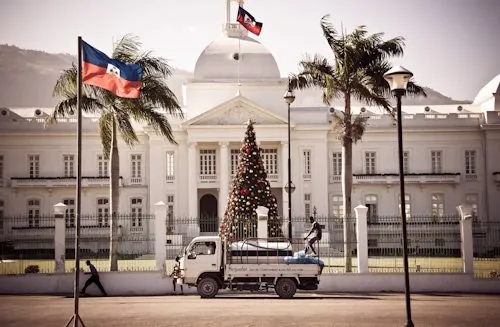 In 1915, American architects added wings to the palace to demonstrate the country's prosperity and modernity. In 1949, an inferno wiped out much of it, including most of its interior and a significant portion of its historical artifacts and papers. 
The structure was rebuilt in an avant-garde style; it opened for business in 1959 with neoclassical accents blended with Art Deco motifs. It was viewed as a manifestation that Haiti remains on course for modernization despite past setbacks such as colonialism.
The Haiti Palais National was severely damaged following the 2010 earthquake that ravaged Haiti, precipitating a collapse of its central dome and much of its structure.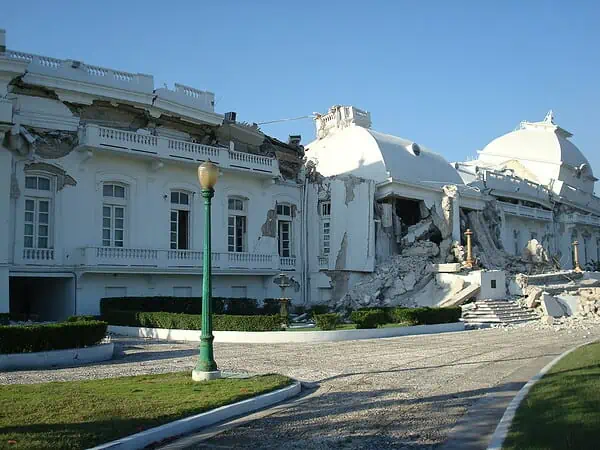 Ultimately, demolition plans were implemented to replace it with an up-to-date building resilient to earthquakes.
Despite its crumbling state, the Palais National remains a potent symbol of Haiti historical sites, tenacity, and resoluteness in adversity. 
The tower remains an integral component within the nation's cultural patrimony, with plans for reconstruction continuing to advance. 
Its future is still uncertain yet highly anticipated by all involved parties – especially for Haitians and foreigners following its progress.
Forets Des Pins
The Hispaniolan pine forests are an ecoclimatic region across the Caribbean island of Hispaniola, which Haiti and the Dominican Republic share. 
These 11,600 square kilometers (4,500 square miles) encompass a significant portion of this landmass – approximately 15%! Typically found at elevations exceeding 800 meters (2,600 feet), these temperate, subtropical coniferous forests can be observed in mountainous regions throughout Hispaniola and along their respective border ranges.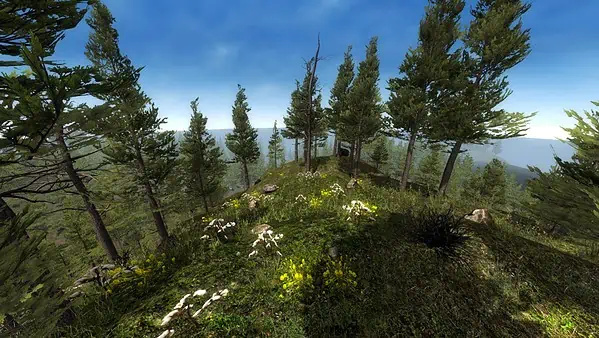 At lower altitudes, Hispaniolan moist forests and Hispaniolan dry forests cover the entirety of the island. The average annual precipitation here ranges from 1,000 to 2,000 millimeters (39-79 inches).
With its temperate climate, bountiful greenery, and miles of untrampled trails, the Fort de Pins is an exciting destination for adventurers looking to experience the abundant wildlife, birdlife, and nature up close. 
The forest also boasts Pic La Selle – Haiti's highest mountain at 8773 feet! And while exploring the views from this majestic peak could easily be done in one weekend trip from Port-au-Prince, those seeking even more adventure can plan on spending several days trekking through its panoramic canopy.
Vertieres
Vertieres is a notable town in the southern reaches of Cap-Hatien, formerly known as Cap-Franois. Its influential position in our history stems from its being the final battleground during the nation's struggle for independence.
This ultimately brought about Haiti achieving freedom from France all those years ago. The battle of Vertieres was a resounding triumph for the revolutionary forces, led by Jean-Jacques Dessalines, over the French army under General Donatien-Marie-Joseph de Vimeur, vicomte de Rochambeau.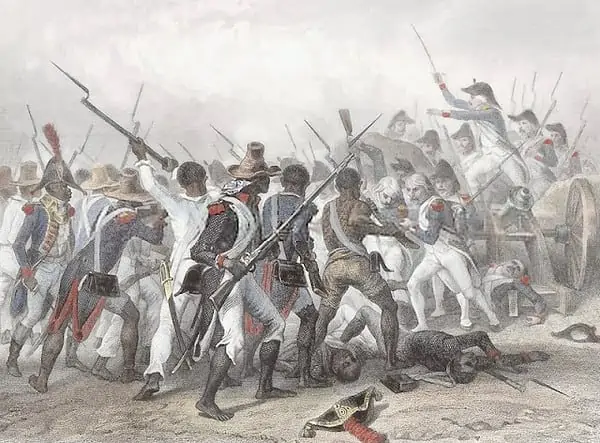 Today this victory stands as a testament to the emancipation from colonialism and remains an important landmark for Haitians and tourists who visit this beautiful country.
Cathedral Notre Dame
The Cathedral Notre Dame is an iconic symbol of Haiti's rich culture and history. Located in the capital city of Port-au-Prince, this 19th-century cathedral stands as a testament to the resilience of the Haitian people. 
Built-in 1820, the Cathedral Notre Dame de Port-au-Prince was modeled after the neoclassical style of the Citadelle La Ferrière and Sans-Souci Palace. It is a popular destination for visitors and locals who enjoy its majestic architecture.
The building comprises three towers connected by a single central nave, with a large portico at its entrance. Visitors can enjoy the intricate stained glass windows and the beautiful altar, crafted with exquisite detail inside.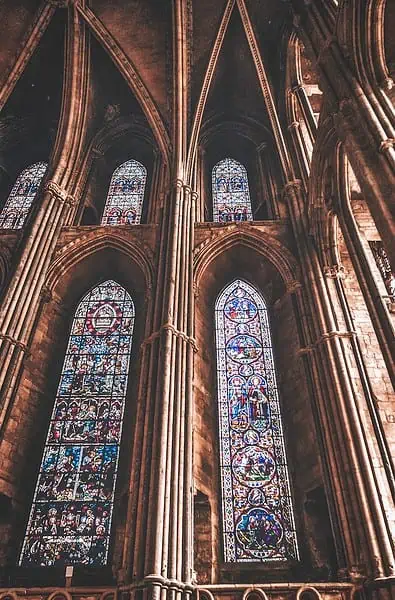 The Cathedral Notre Dame de Port-au-Prince is also home to several notable events, including the annual Good Friday procession, where thousands gather to commemorate Jesus' sacrifice. 
With its impressive architecture and unique history, this iconic place of worship serves as a reminder of the long and enduring legacy.
Champ De mars
Champ de Mars is a vast public park in the central district of Port-au-Prince. With over six hundred acres of land spread across its vast expanse, this is undoubtedly one of the largest parks found within the city. 
For locals and tourists alike, it provides an idyllic place to unwind, with ample areas for contemplation amid its verdant surroundings.
The Champ de Mars park is abode to many treasured landmarks, including the National Palace, Haiti's esteemed Art Museum, and a monument commemorating Jean-Jacques Dessalines – one of Haiti's illustrious founding fathers.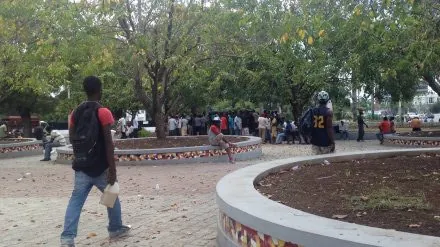 Set amid picturesque surroundings and boasting an array of enriching activities, it remains a central cultural and recreational center for its inhabitants.
Haiti has an incredibly rich cultural and historical heritage, with its historical sites being the perfect examples of its long and storied past. The Citadelle Laferriere and Sans Souci Palace are two of Haiti's most prominent and inspiring historical sites.
These monuments witness the nation's struggle for independence and cultural identity, symbolizing Haiti's resilience and determination. The Haiti Palais National also stands as a testament to the country's history and struggles.
Despite facing various natural disasters and hardships over the years, the Haitian people have shown incredible resilience and determination in preserving and restoring these cultural landmarks, which are sources of national pride and an essential part of the world's cultural heritage.