Behold, intrepid gourmand! You have arrived at the pinnacle of restaurants in Haiti. Prepare yourself for epicurean delights: tantalizing tastes and immersive exploration into the delectable world of Haitian cuisine awaits!
From bustling corridors of Port-au-Prince to picturesque colonial towns like Cap-Hatien, we've prepared an exhaustive guide that will leave you salivating with anticipation.
A Taste of Haiti: The Magic of Haitian Cuisine
Haitian cuisine is a delightful fusion of flavors from the Caribbean, African ancestors, and French colonial influences.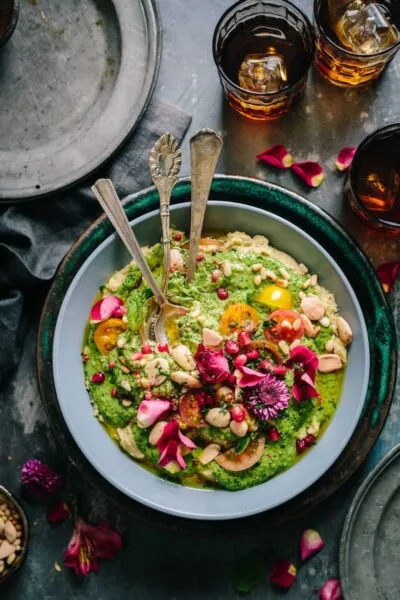 Delight your palate with dishes that exude an array of vibrant spices, fresh produce, and seafood from this tropical Caribbean island nation's culinary scene. Immerse yourself in the unique tastes and textures that define these region-specific dishes!
Tip: Be sure not to overlook pikliz, a flavorful cabbage-based condiment ideal with many Haitian dishes!
The Best Creole Dishes to Savor
As you set off on your Haitian culinary expedition, there's no better place to begin than with some of its iconic Creole dishes. From fried goat (yep!) to hearty stew concoctions – don't expect any shortage of satisfying meals along the way!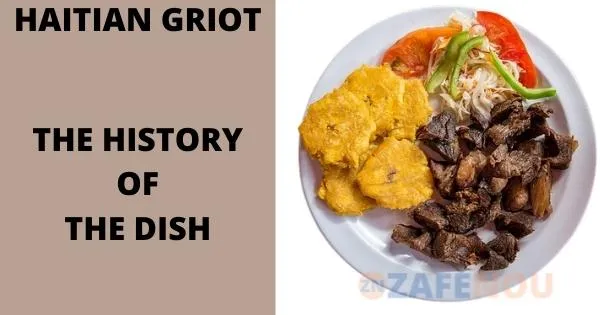 Keep an eye out for dishes like griot, a crispy fried pork dish, or seafood-based meals like conch with garlic and onion.
Fun Fact: Did you know that one of the most popular Haitian dishes is actually a simple plate of rice and beans called diri kole? Trust us; it's delicious!
The Hotel Dining Experience: Stay, Eat, and Be Merry
When it comes to dining in Haiti, many of the top restaurants are located within hotels. This is a great opportunity to combine your love for food with a comfortable stay in an ambiance that reflects the rich Haitian culture.
So go ahead, book a room, and let the culinary adventure unfold right at your doorstep.
Example: Quartier Latin, a charming hotel in Pétion-Ville, offers an eclectic dining experience with live music and scrumptious Creole dishes.
Exploring Cap-Haïtien: A Food Lover's Paradise
The picturesque city of Cap-Haïtien is a treasure trove of culinary delights. From the Magdoos restaurant, known for its authentic Haitian fare, to Papaye, a delightful spot offering a mix of Creole cooking and pasta dishes, you'll never run out of options for a satisfying meal in this charming town.
Tip: Make sure to visit the city's best cafés to taste Haitian coffee or a refreshing fruit juice.
The Rise of South Florida's Haitian Restaurants Scene
If you're a Haitian cuisine enthusiast based in South Florida, you're in luck! The region has seen an explosion of Haitian restaurants, making it easier than ever to enjoy your favorite dishes without hopping on a plane to the Caribbean.
Look out for establishments like Le Lambi, where you can savor delectable seafood dishes like red snapper, or Chez Madame John's, a cozy spot offering traditional Haitian fare.
Unforgettable Culinary Experiences at Haiti's Top Restaurants
As you explore Haiti's restaurant scene, don't miss out on these unforgettable dining experiences:
Magdoos: This popular restaurant in Pétion-Ville offers authentic Haitian dishes with a touch of Middle Eastern flair. With a menu that includes items like lamb kebabs and mushroom-stuffed plantains, you'll be sure to leave Magdoos with a full belly and a happy heart.
Quartier Latin: This chic bistro in Pétion-Ville offers brunch, lunch, and dinner options with a focus on Creole and Caribbean fusion cuisine. The vibrant atmosphere, complete with live music and dance workshops, makes this a great place to enjoy a memorable meal.
Papaye: Located in Cap-Haïtien, Papaye offers a delightful mix of Haitian, Italian, and international dishes. From tasty pasta to traditional Creole plates, there's something for every palate. Don't forget to try their signature gelato for dessert!
Café des Arts: Nestled in the bustling center of Port-au-Prince, this caf-restaurant offers an idyllic ambiance for a leisurely lunch or an intimate dinner. Offering both Haitian and international cuisine, diners are sure to find something that appeals to their palates!
Let the Drinks Flow: Sip on Haiti's Signature Cocktails No culinary adventure would be complete without a taste of the local beverages. From fruity cocktails to Haitian rum, there's no shortage of delightful drinks to quench your thirst. Be sure to try the Rum Sour, a refreshing concoction made with lime, cane syrup, and Haitian rum.

For something more unique, give the Double Crème Etienne a go – it's a blend of coconut milk, pineapple juice, and rum you've never tasted!
The Verdict: A Culinary Experience You Can't Miss Haiti's restaurant scene is a vibrant and diverse world waiting to be explored.
From authentic Creole dishes to mouth-watering seafood, the options are endless. So, pack your bags (and your appetite), and prepare to embark on a culinary adventure that will leave your taste buds begging for more.