Haitian proverbs are an invaluable source of wisdom and insight into Haitian culture. These concise statements convey a wealth of meaning while offering guidance on varied topics such as family relationships, work situations and educational pursuits.
Haitian proverbs have an illustrious past, dating all the way back to Haiti's infancy. These timeless sayings were traditionally passed down generationally through word of mouth and have been in use for centuries. As Haitian language evolved, so too did its proverbs – today they are an integral part of Haitian identity and culture.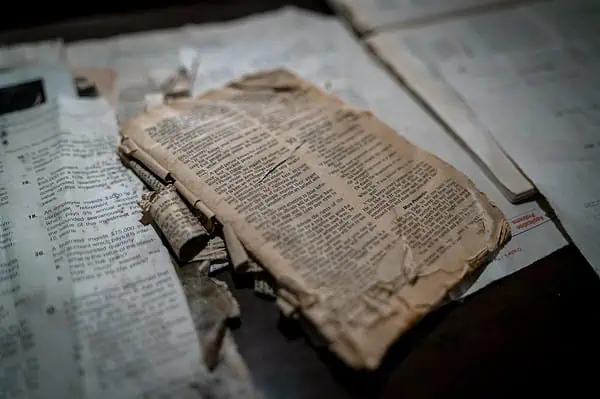 Haitian proverbs are indicative of the cultural tenets, beliefs, and customs of the Haitian people. They provide a window into their rich past and elucidate contemporary experiences with wisdom that can be applied to guidance in everyday life.
These sayings have served as an instructive vehicle for teaching children valuable lessons about humility and self-sacrifice; moreover they have been invaluable tools for assisting adults when navigating social conundrums or difficulties.
Such revelations serve merely as evidence to reaffirm the tenacity along with ingenuity exhibited by inhabitants from this island nation!
Examples of Haitian Proverbs
Haitian proverbs are frequently penned in Creole, the lingua franca of Haiti. Here are a few oft-heard maxims and their elucidations:
"Lapli ki leve mayi ou, se li ki ka koupe l" (The rain that lifts your corn is the same rain that can destroy it) – This proverb reminds us that success and failure are often two sides of the same coin.
Just because something is going well now, doesn't mean it will always be that way. We should always be prepared for unexpected setbacks.

"Pote mak sonje bèf" (Carrying a mark reminds the ox) – This proverb highlights the importance of experience and how it can shape our behavior.
Just as an ox remembers the pain of a mark, we should remember the lessons we've learned from our own experiences.
"Se moun ki fè ti bourik grandi" (It's the person who raises a little donkey that makes it grow up) – This proverb emphasizes the importance of nurturing and investing in others.
Just as a little donkey needs someone to care for it in order to grow up, people need support and encouragement to reach their full potential.
Other popular Haitian proverbs:
Manman chen pa janm mòde pitit li jous nan zo – Translation: A dog's mother will never bite her little ones to the bones – Meaning: Even though a mother may sometimes seem strict with her own children, the intention is never to truly hurt them.
Tete pa janm twò lou pou mèt li – Translation: Breasts are never too heavy for those who have them – Meaning: You must always assume your responsibilities, even if it is difficult.
Twou manti pa fon – Translation: The hole of lies isn't deep – Meaning: You don't have to look far for the truth to be revealed.
Fòse moun fè sa yo pa vle fè se tankou esye plen lanmè ak wòch – Translation: Forcing people to do what they do not want to do is like trying to fill the ocean with rocks – Meaning: You cannot force people to act against their will.
Sa ou fè se li ou wè – Translation: What you do is what you see – Meaning: What we see in our life is the result of our actions.
Se rat kay k ap manje kay – Translation: It's the house's rat that eats the house – Meaning: When looking for a culprit, he is often around us or near us.
Kay koule twonpe solèy, men li pa twonpe lapli – Translation: A leaky roof tricks the sun, but it does not deceive the rain – Meaning: A person's mistakes will be exposed sooner or later.
Kouri lapli, tonbe larivyè – Translation: Running in the rain, falling in the river – Meaning: By avoiding a certain outcome, sometimes we fall into a worse situation.
Pitit se richès malere – Translation: Children are the wealth of the poor – Meaning: Children bring happiness and comfort to the less fortunate. They are also the future of their families.
Tanbou bat nan raje, men se lakay li vin danse – Translation: The drum is beaten in the grass, but it is at home that it comes to dance – Meaning: Acts that are done outside the home end up having repercussions in the family.
Dwèt ou santi ou pa ka koupe l jete – Translation: Even if your fingers stink, you cannot cut them to throw them – Meaning: A family member may commit shameful or reprehensible acts. Despite this, we cannot get rid of them because the family ties are too strong.
Konn li pa di lespri pou sa – Translation: Knowing how to read does not mean you have wisdom – Meaning: The level of education of a person is not a proof of intelligence.
Rayi chen, men pa di l fimen tabak – Translation: We can hate the dog, but we cannot say that he smokes – Meaning: Even if we may not like someone, we cannot accuse him or her of things that he or she wouldn't be able to do.
Haitian proverbs are renowned for their profound wisdom, and can serve as a valuable source of inspiration in many aspects of modern life.
Though some may seem simple on the surface, further investigation often reveals deeper meanings that make them intriguing and even inspiring – especially when considered alongside Haitian culture's rich diversity!
If you're interested in gaining an appreciation for Haiti's traditions or wants to delve deeper into its diverse riches, it is worth taking time to explore further.