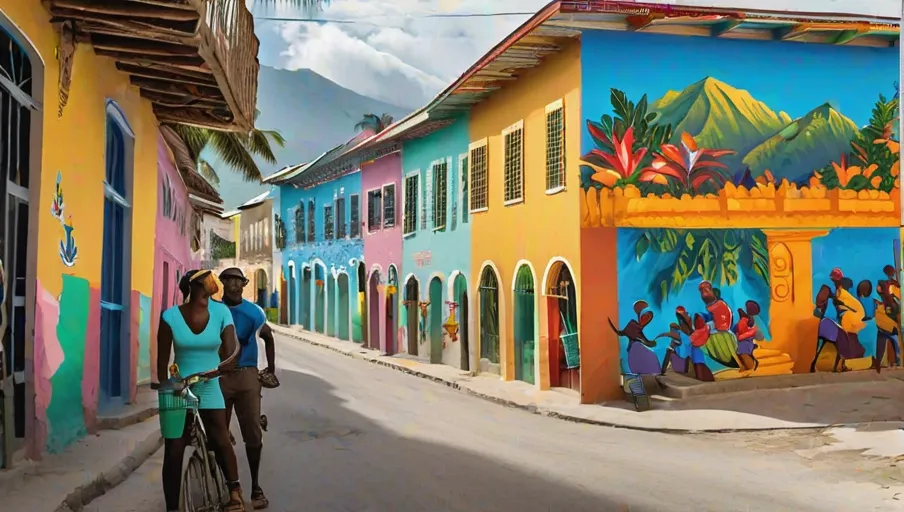 Experience the best of Haiti this winter and indulge in a captivating journey that showcases the country's vibrant allure.
From its stunning beaches with soft sand and crystal-clear waters to thrilling outdoor adventures that immerse you in the natural wonders, Haiti promises an unforgettable experience.
Immerse yourself in the rich cultural tapestry through jazz festivals, art exhibitions, and traditional ceremonies. Marvel at breathtaking scenic views and landmarks, and immerse yourself in the vibrant atmosphere of local markets.
With a wealth of festivals and events, Haiti's winter is a season of celebration and discovery.
Haiti offers beautiful beaches with soft sand, clear waters, and delicious seafood options, such as Ti Mouillage in Jacmel and Taïno Beach in Grand-Goâve.
Outdoor enthusiasts can enjoy activities like snorkeling, horseback riding, trekking, and watersports in different locations across Haiti, such as Wynne Farm Ecological Reserve in Kenscoff and Montrouis in the Arcadins Coast.
Cultural experiences in Haiti include attending the annual Jazz Festival in Port-au-Prince, visiting the Village Artistique de Noailles in Croix-des-Bouquets, exploring museums in Port-au-Prince, and immersing in the vibrant atmosphere of local markets.
Scenic views and landmarks in Haiti include the stunning Boutilier neighborhood in Port-au-Prince, the panoramic Boutilliers Viewpoint, the historic Citadelle Laferrière in Cap-Haïtien, the beautiful beach destination of Labadee, and the National Pantheon Museum in Port-au-Prince.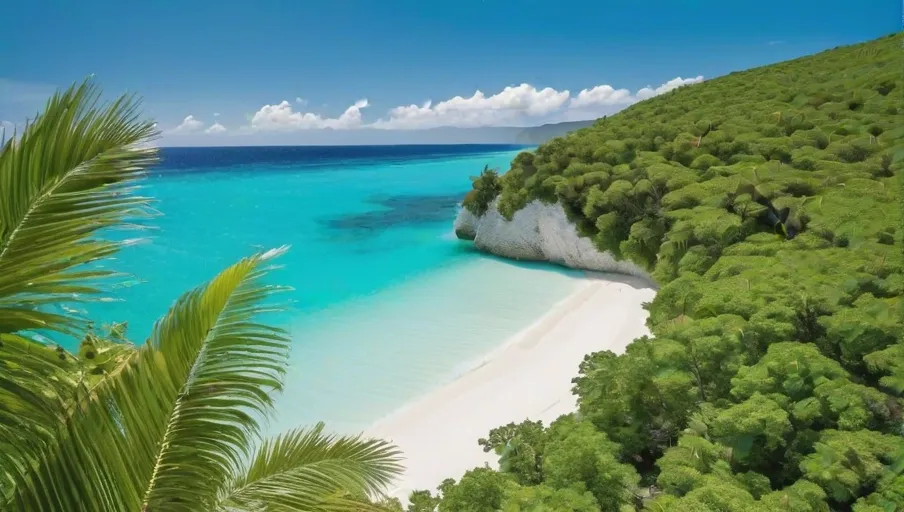 Haiti is home to a plethora of stunning beaches, each offering a unique experience for visitors to enjoy. From hidden gems to popular destinations, the coastal areas of Haiti boast breathtaking views, crystal-clear waters, and soft sandy beaches.
Some lesser-known beach destinations include Ti Mouillage in Jacmel, known for its fine sand and fresh seafood, and Taïno Beach in Grand-Goâve, which offers tasty food and is just a two-hour drive from Port-au-Prince.
For beach activities, snorkeling and watersports are popular choices. Montrouis on the Arcadins Coast offers gentle snorkeling experiences for beginners, while Grand-Goâve provides opportunities for surfing, paddleboarding, and diving in the clear waters.
Whether you're looking for hidden gems or thrilling beach activities, Haiti has it all.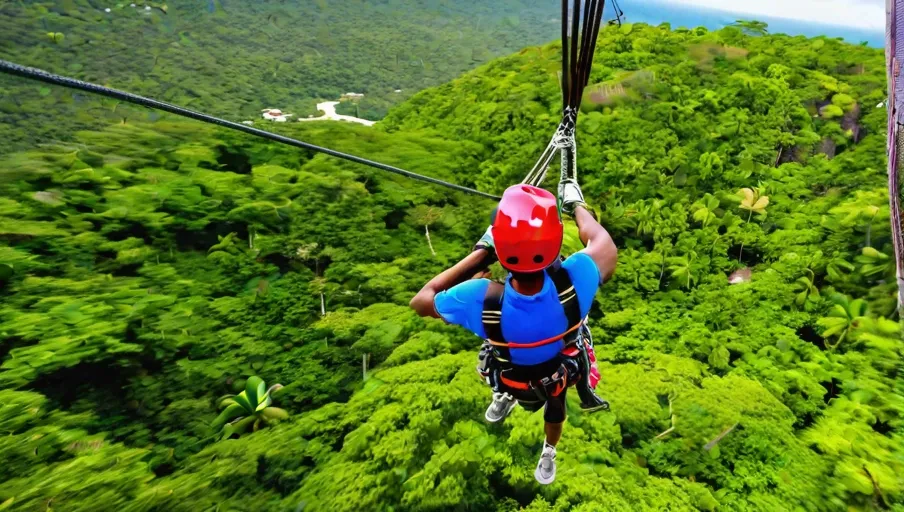 Embark on thrilling outdoor adventures such as trekking in Jacmel or horseback riding at Wynne Farm to experience the exhilaration of nature and exploration.
Haiti offers a multitude of opportunities for adventure enthusiasts to indulge in their favorite activities. For those seeking an adrenaline rush, horseback riding through the beautiful landscapes of Wynne Farm is a must. Feel the wind in your hair as you gallop through the countryside, immersing yourself in the freedom and beauty of nature.
If you prefer to explore the wonders beneath the surface, snorkeling in the crystal-clear waters of Montrouis is a fantastic option. Dive into the vibrant coral reef ecosystem and witness the vibrant marine life that calls Haiti's waters home.
Whether you choose to saddle up or don a mask and fins, Haiti's outdoor adventures promise to leave you with unforgettable memories of freedom and exploration.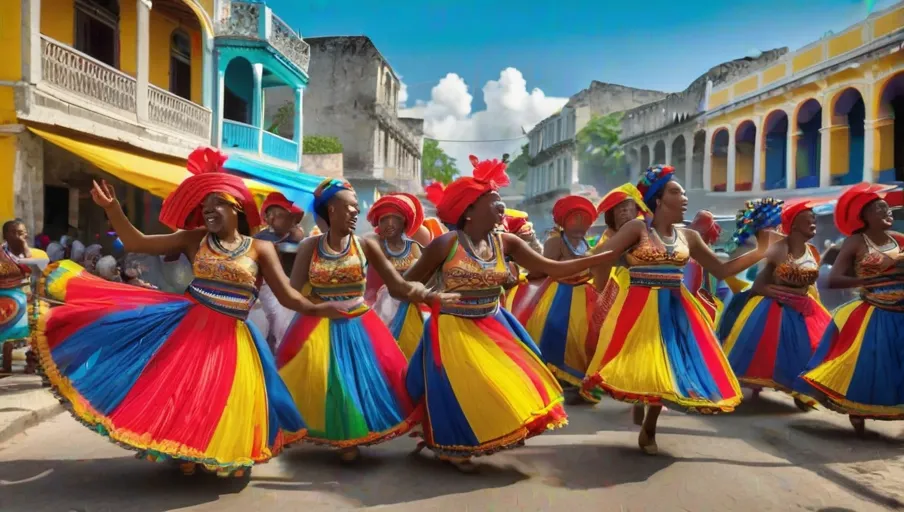 Visitors can gain a deeper understanding of the local culture through immersive cultural experiences, such as attending the annual Jazz Festival in Port-au-Prince or exploring the Village Artistique de Noailles in Croix-des-Bouquets, which showcases a wide variety of iron artworks created by talented artisans.
In addition to these enriching experiences, Haiti offers interactive workshops and traditional cuisine tastings, allowing visitors to truly immerse themselves in the vibrant Haitian culture. Here are four cultural activities that should not be missed:
Interactive Workshops: Engage in hands-on activities such as painting, pottery making, or drumming workshops. Learn from local experts and discover the artistic traditions of Haiti.

Traditional Cuisine Tasting: Indulge in the flavors of Haiti by sampling traditional dishes like griot (fried pork), tasso (spicy beef), and akasan (cornmeal beverage). Experience the unique culinary heritage of the country.

Local Markets: Explore the bustling markets filled with vibrant colors, aromatic spices, and unique handicrafts. Engage with local vendors and discover the true essence of Haitian daily life.

Museums in Port-au-Prince: Delve into the rich history and art of Haiti by visiting the museums in Port-au-Prince. Learn about the country's past and its contribution to the global art scene.
Through these immersive cultural experiences, visitors can truly appreciate the beauty and diversity of Haiti while supporting local artisans, chefs, and communities.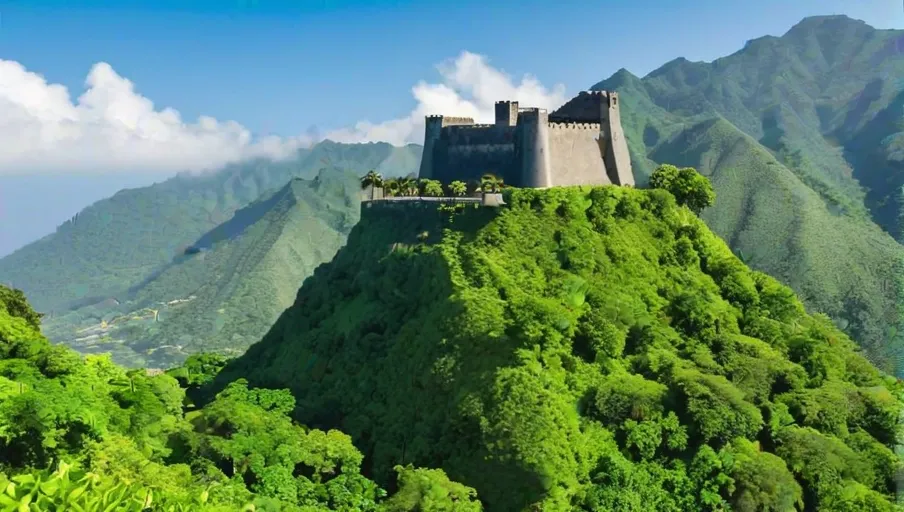 The Citadelle Laferrière in Cap-Haïtien offers a historical fortress experience with breathtaking views of the surrounding landscape, making it a must-visit landmark for those seeking awe-inspiring scenic vistas.
Situated atop a mountain, this UNESCO World Heritage Site provides visitors with panoramic views of the city and the Caribbean Sea.
The Citadelle Laferrière is the largest fortress in the Americas and was built in the early 19th century as a defense against potential invasions. Its strategic location allowed it to withstand attacks, making it a symbol of Haiti's resilience and independence.
The fortress is accessible via a hike or a horseback ride, adding to the adventure and allure of the experience.
For travelers interested in exploring mountain neighborhoods and historic fortresses, the Citadelle Laferrière is an unmissable destination that offers both cultural and natural beauty.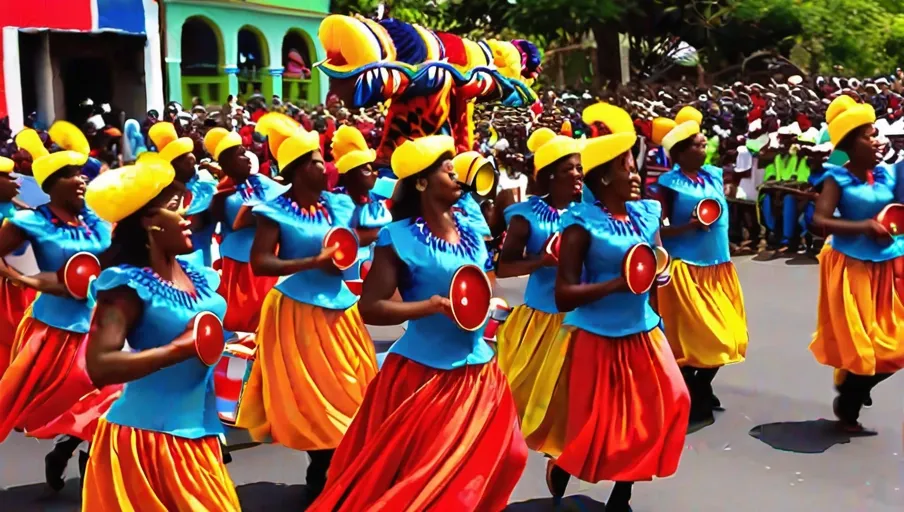 Attendees can immerse themselves in the vibrant energy of Haiti by participating in the annual jazz festival or experiencing the colorful and lively carnival celebrations held across the country. Here are some highlights of the vibrant festivals and events in Haiti:
PAPJAZZ Festival, Port-au-Prince: This annual jazz festival features both local and international artists, showcasing the rich musical heritage of Haiti.

Carnival in Haiti: Known for its vibrant costumes, lively music, and energetic dancing, the carnival celebrations in Haiti are a must-see. Experience the joy and excitement of this cultural event.

Religious Festivals: Haiti is known for its strong religious traditions, and attending traditional Haitian religious ceremonies and rituals provides a unique insight into the country's culture and beliefs.

Art Exhibitions: Explore the talent and creativity of Haitian artists by attending art exhibitions. Traditional Haitian crafts and artwork are showcased, providing an opportunity to appreciate the country's artistic heritage.
While enjoying these festivals and events, don't miss the chance to savor traditional Haitian cuisine and admire the craftsmanship of local artisans. Haiti offers a vibrant and culturally rich experience that is sure to leave a lasting impression.