Hey there! Are you or someone you know from Cuba, Haiti, Nicaragua, or Venezuela looking to come to the United States for a bit? Well, the Department of Homeland Security (DHS) has a program for that called "Advance Parole" or "Advance Travel Authorization"  through the I-134a form.
It's a way for people from those countries (and their immediate family members) to legally enter and stay in the US for up to two years. And once they're here, they can apply for work and get a Social Security number. 
It is important to understand that while the I-134A form may allow an individual to temporarily enter the United States, it does not provide a pathway for the individual to obtain permanent legal status or citizenship.
The program is meant to provide a temporary solution for individuals who wish to visit the United States, but it does not offer any long-term benefits. This is something that should be kept in mind when considering the I-134A form as an option for travel or immigration.
Biden Humanitarian program's considerations
Be outside the US;
Be a national of, or be an immediate family member (like a spouse or child) of someone from one of those countries;
Have a supporter in the US who filed a Form I-134A on your behalf that the US Citizenship and Immigration Services (USCIS) has looked over;
Have a passport that's still valid for travel;
Pay for your travel to the US;
Pass any security and safety checks;
Follow any other requirements, like getting vaccinations and following public health guidelines;
Show that you deserve to come to the US for a good reason or an emergency.
It's also important to know that if you're a dual national or have refugee status in another country, you might only be able to use this program if DHS has a similar program for people from that country. But this rule doesn't apply to immediate family members traveling with you.
Here's the catch: you cannot apply for yourself. You need a supporter in the US who is willing to file Form I-134A on your behalf. This person can be a citizen, national, or permanent resident of the US, or someone with permission to be here, like someone with Temporary Protected Status or asylum. 
They also have to pass background checks and show that they can financially support you while you're here. They must be willing and able to give you a place to stay, help you get a job, and take care of your needs for the two years you're here.
The supporter has to file Form I-134A online, and if it's approved, you'll get an email from USCIS with instructions on how to set up an account and what to do next. 
You'll have to confirm your information and show that you've met all the requirements. You'll also have to get a medical screening for tuberculosis within 90 days of arriving in the US.
Essential Information for the I-134a form
Infomasyon ou:
nom
Dat nesans
Address
telefone
Email Address
Nimero imigrasyon dokiman
nimero Social
Relation'w ak moun lan
Ki kote wap travay avek adress
ki job title ou
Konbyen depandan ou genyen
Ki income ou pa ane
ki asset ou pral itilize pou sipote moun lan? (Konbyen kob ki disponib pou sipote moun lan, bay prev)
        ****Document:Income taks, Let Travay, Let Bank, dokiman imigrasyon(TPS,Green-card,Citizen)
Infomasyon moun wap fil pou li a:
Nom
Nimero telefone
Email Address
Peyi
Address
Dat de Nesans
Eske li marye, Eske li te janm marye?
Nimero paspo
Dat Ekspirasyon paspo
ki dat ou anticipe moun lan ap rantre ak dat lap kite peyi a?
Konbyen kob cash ou genyen ki disponib pou moun lan padan li usa a?
What about the poverty guideline?
The Federal poverty guideline is used to determine an individual's income level or household concerning the poverty threshold. The poverty threshold is the minimum income level below which an individual or household is considered to be living in poverty.
The poverty guideline determines eligibility for certain government assistance programs, including the I-134A for the Affidavit of Support form.
When an individual or household is applying for an immigration benefit, they may be required to submit an I-134A Affidavit of Support form. This form demonstrates that the individual or household has a sponsor who can financially support them while they are in the United States.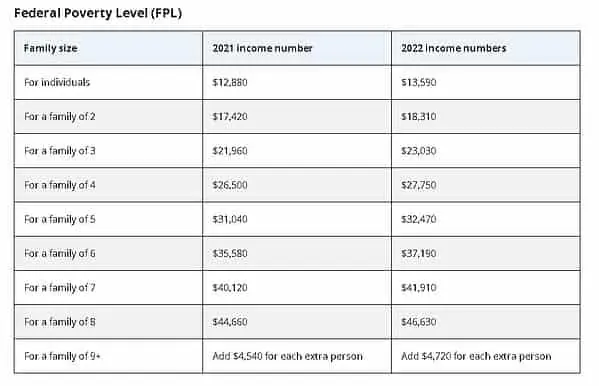 To be considered a sponsor, an individual must have an income of at least 125% of the federal poverty guideline for their household size. This means that if the poverty guideline for a household of four in 2022 is $27,750, the sponsor's income must be at least $34,687.50.
If the sponsor's income is less than this amount, they may still be able to submit the form. Still, they may be required to provide additional documentation, such as a co-sponsor, to demonstrate that the individual or household will not become a public charge.
It's important to note that the Federal poverty guideline is just one factor considered in the I-134 Affidavit of Support form. The U.S. Citizenship and Immigration Services (USCIS) also considers other factors, such as the sponsor's assets, credit score, and employment history.
Once all that's done, you'll be able to come to the US! However, this program can change, and it's always best to check with DHS or USCIS for the most up-to-date information. Good luck!